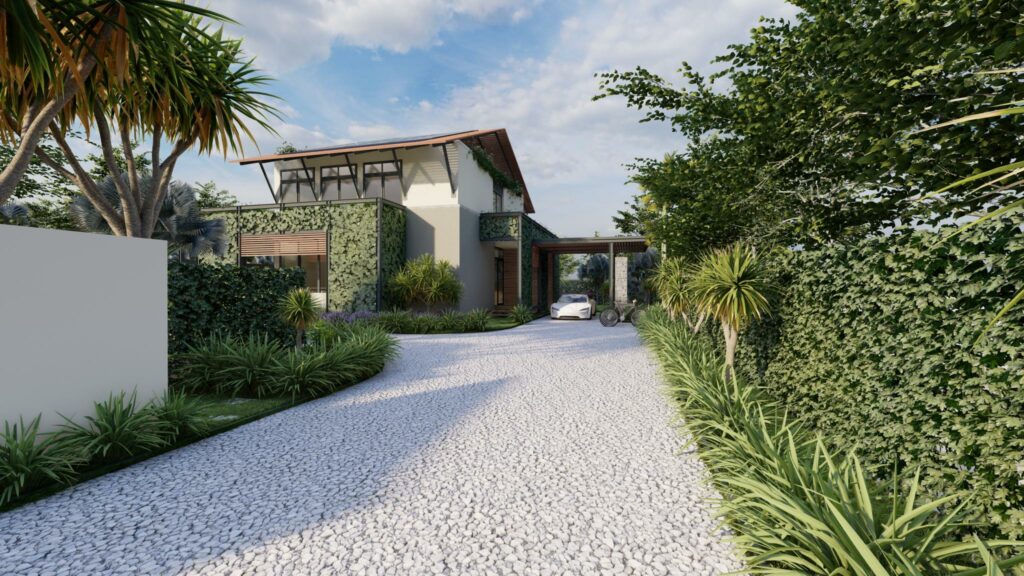 Helvétia - Les Promenades d'Helvétia
Sustainable Villa 1
Helvétia - Les Promenades d'Helvétia
The sustainable villa 1 is designed by Architects Studio, an award-winning architecture firm based in Mauritius. Comprising 3 beds and 2 baths, it will be built on a plot of land at Les Promenades d'Helvétia in Moka Smart City.
The choice of the plot has been made after taking into consideration the existing infrastructure – public transit, street networks, pedestrian paths, bicycle network, services, amenities and existing utilities.
The villa will aim at achieving the LEED (Leadership in Energy and Environmental Design) V4.1 Residential Single Family Homes certification at completion.